The 2" NPT Tap
---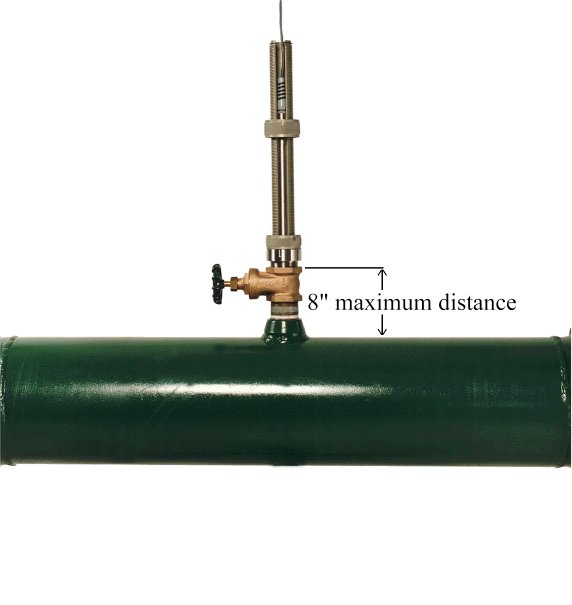 The Magnum Flowmeter is installed on any given pipe through a 2" tap. The tap consists of a welded 2" nipple, a short threadolet and a 2" NPT full bore gate or preferably ball-valve. The overall length of this tap assembly from the outside of the pipe to the end of the valve should not exceed 8 inches on pipes up to 50" diameter. If it is less then 6 inches a standard Magnum can be used on pipe sizes up to 70" diameter.
The tap can be installed on a pipe while in operation using the hot-tapping method (for hot-tapping equipment suggestion click here). The tap is welded to the pipe first, and the hole drilled afterwards with a special sealed drill through the open valve. The valve is closed, the drill removed and Magnum inserted instead without having to shut down the pipe during any part of this process.
On concrete or plastic pipes a so-called saddle is used to seal and fit a regular steel/bronze tap for the insertion of Magnum.
Specifications (materials, power consumption, etc.)